Room Hire and Referral System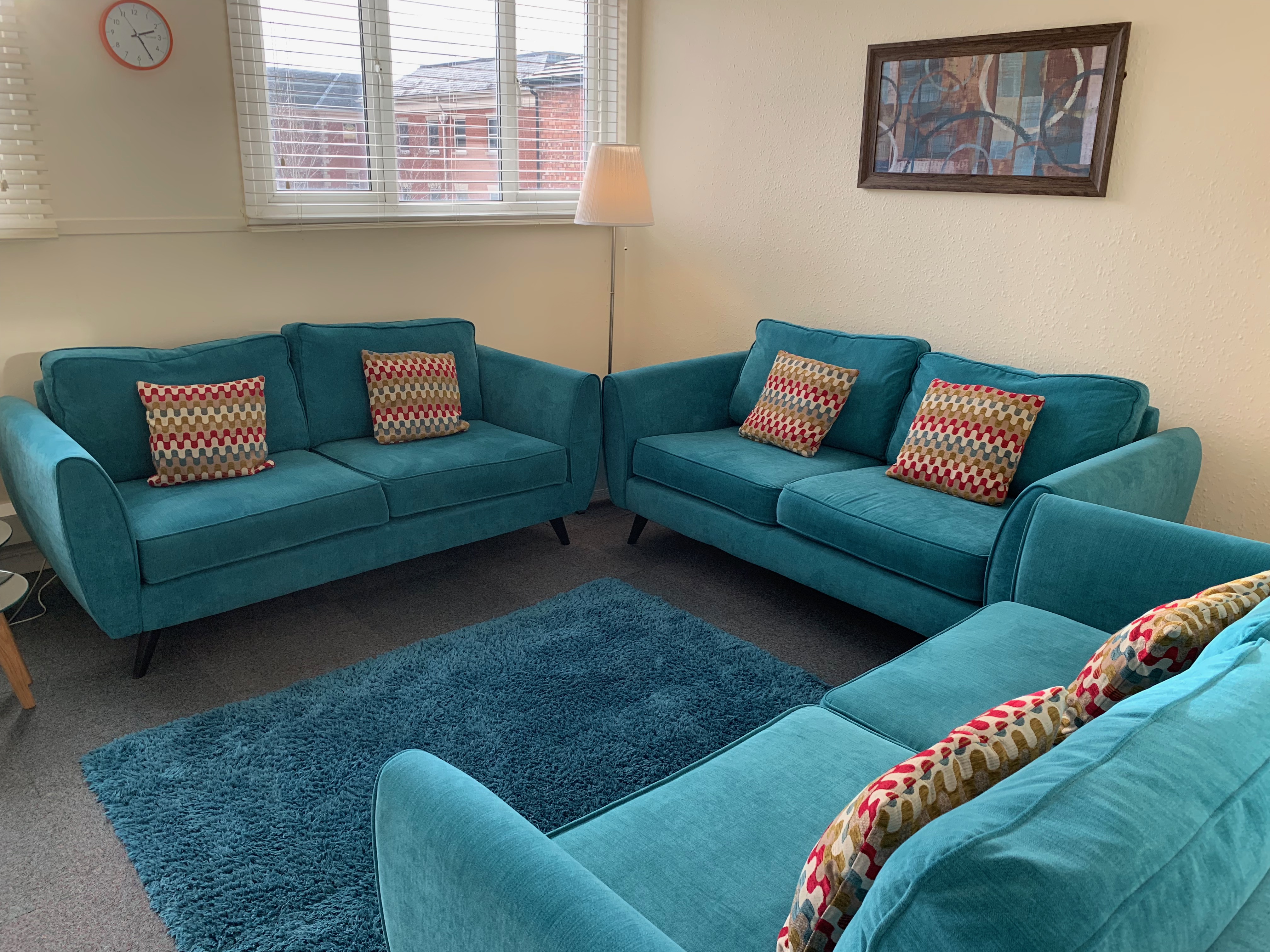 Counselling Rooms For Hire In Wilmslow, Cheshire
As the director of The Affinity Centre I have counselling rooms for hire in Wilmslow and Cheadle.
Rooms are available in four hour blocks:
Morning: 9am - 1pm
Afternoon: 1.30pm - 5.30pm
Evening: 6pm - 10pm
You would hire the same room for the same slot every week for a month the charge is £100 for morning and afternoon slots and £120 for an evening slot.
This works out to be just over £6 an hour depending on whether we in a four week or five week month - great value in a lovely therapy centre.
No long contracts
You're not tied in to any long contract so if the room does not work out you can just give one month's notice and walk away.
Adhoc and Referrals
Once you have at least one block of time with the centre you can book adhoc hours on the online booking system, great if your client can't make your usual block.  It's £12.50 per hour for an adhoc booking which is billed at the end of the month.
You will also be able to use The Affinity Centre referral system where by clients that enquire at the centre will be referred to you, giving them access to therapy quickly and you clients fast.
There is a one off £40 fee for each referral charged at the end of the month.
Couples Therapists wanted!
There is a particular demand for couples therapists in the evening at the centre.  We get a lot of couples enquiries and struggle to place them all.  If you're not trained in this area but are interested in working with couples why not train with me in couples therapy basics or Imago Relationship Therapy?
Interested?
Are you interested in counselling rooms for hire in Wilmslow?  Want to look at the rooms and talk to me further about how we can build your therapy practice at The Affinity Centre?  Contact me on 07966 390857 or use my contact form to get in touch.