Why I Started Yet Another Web Site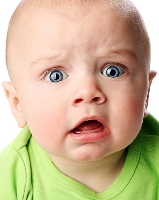 If you are reading this and follow me on Manchester Psychotherapy website or my latest site at The Affinity Centre, or even at Soul Healer Websites; then you may be wondering why the hell I want to start another blog here!  Yep – over the last week or so, after creating the site but having no time to write for it,  I have wondered the same thing, but you can't keep a good man and his magic typing fingers down!
The Rationale
My intention for this site is to write about some of the stuff that I am interested in that I think might like too.  (If it's not, tell me!)  I will be blogging about therapy, practicing as a therapist, website stuff and marketing.  My hope is that if you are interested in how human beings tick then you might find some of my posts interesting.  If you are a practicing therapist then you might even find some of the posts useful.
I need somewhere to blog about writing in my pants.
Why Here?
I always used to blog on manchesterpsychotherapy.net but for reasons I won't go into here, I no longer write on that site.  With the birth of The Affinity Centre website I have a place to blog about some therapy issues but, as the site is for a centre with lots of therapists, do not have quite as much freedom to blog about anything that comes into my head.  And yes, I do need somewhere to blog about writing in my pants.  I need to have the freedom to bang on about how crashing websites is good for the soul.  That's what I will be doing here!
Want to keep up with my random musings?
With Google Reader biting the dust on the 1st July the best way to keep up with my posts is to subscribe to my newsletter.  You can do this by slapping your name and email in the box at the top of the page and I will dutifully email you a link to my latest post each time I write one (promise!)