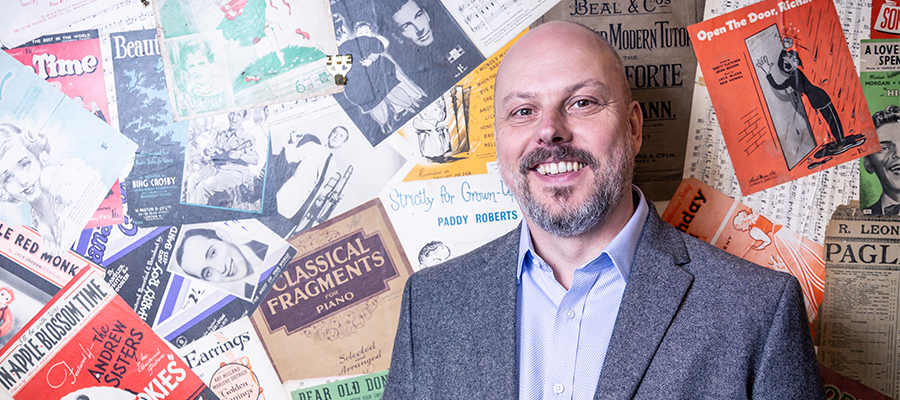 Counselling and Psychotherapy in Cheadle, Cheshire
My name is Ian Tomlinson and I offer counselling and psychotherapy in Cheadle, Cheshire.
My first experience of psychotherapy was as a client.  I was a young man in my early twenties and I was experiencing some real difficulty with jealousy.
I was in my second serious long term relationship and noticed that I was having the same strong thoughts and feelings around my partner that I had experienced in my first long term relationship.
If my partner was different then the issue had to be down to me.
Walking Into The Unknown
I sought therapy from a counsellor in central Manchester.  I still remember skulking around outside his office building up the courage to go in and take part in this mysterious process that I knew little about.
My therapist was a kind, down to earth Mancunian that put me at my ease within minutes.
It didn't take long for me to relax into the process.  I talked about what I was feeling and we explored it together.  I talked about my childhood and started to see links between my relationships with my parents and the other significant relationships in my life.
Gradually I worked out what was going on and slowly started to let go of the jealous behaviour - it wasn't something I needed to do to keep me safe anymore.
My Training In Counselling And Psychotherapy
Therapy had helped me change my life dramatically - it was at this point I decided to look into how it all worked.  I enrolled on the Certificate of counselling skills course at Salford College to see if I could find out more.  The counselling skills course was a person centred based course recognised by the BACP.
Although I found it interesting I wanted to find out more about psychotherapy rather than counselling and so a couple of years later enrolled on a four year training in Transactional Analysis.
I chose Transactional Analysis (TA) because it was the model that my first therapist had used and it made a great deal of sense to me.  I had read extensively on the subject and it both interested and fascinated me.
It was whilst training in Transactional Analysis that I discovered Acceptance and Commitment Therapy. I could see how useful this model was for working with clients and went on to study in depth, firstly with training courses in London and most importantly, having weekly supervision with Mark Webster - one of the worlds foremost experts in ACT.
I now train others in ACT, both at basic and intermediate levels.
Marriage Counselling Training
My Imago Relationship Therapy training came about from realising an individual model of therapy was not going to work for couples.  I found this out by working with couples and feeling completely out of my depth!
Once more I had to head to London to train and after a decade of study, am now an Imago International Training Institute Faculty Candidate.
My Beliefs About Therapy
I have seen therapy and counselling have a huge impact on people's lives.  I have experienced this for myself too.  The process of sitting with another person that is not related to you or a friend or work colleague and being able to explore what is going on for you can be a transformative one.
A well trained psychotherapist who knows what they are doing can give you support, help, guidance and point out things that you just can't see for yourself because you are too close to them.
The theory of TA helps enormously in the process too but it is often the relationship of complete trust and intimacy that is the key factor.
I have worked with people who have changed their lives for the better within four sessions, they have just been at the right point in their lives to make the change and needed someone to gently steer them in the right direction.
For others it can take over a year to even work out what the issue that is the root of their problems is.  Either way it doesn't matter.  The experience of therapy leaves few people untouched.  It's rare that no benefit is taken from the process.
Why Choose Me?
I'm one of hundreds of people offering counselling in Manchester so what makes me different?  I believe there is a good therapist out there for all of us, what suits one person will not suit the other.
I have all of the qualifications required.  I am a member of the UKCP and a PTSTA (P) in Transactional Analysis.  This rather large acronym means I teach and supervise other therapists.
I'm one of only two Faculty Candidates in the UK for Imago Relationship Therapy, which means I train other therapists in working with couples and have a big say in how this is done across the world.
It also means I get to hang out and learn from some of the most experienced couples therapists in the world, including Harville Hendrix and Helen La Kelly Hunt.  (This often feels quite surreal, given that I spent so many years reading their stuff and looking up to them).
I love what I do and have a thirst for learning how to do it better.  I also get a real buzz out of seeing people change and grow into autonomous, contented individuals who feel at ease in the world.
If you do decide to give me a go then I promise to sit with you, accept you for who you are and give you support and just the right amount of challenge when the time is right.
If you want to see whether I am the right psychotherapist for you, you can contact me on 07966 390857 and have a chat or email me by using my contact form here.