Individual Counselling and Psychotherapy
Counselling In Cheadle
If you are looking for counselling in Cheadle I guess the main questions you are asking are:
Can I help you with the issue you are bringing to therapy?
What makes me the person you should work with?
To the first question I would say - yes, I can probably help you.
I have been working with clients for over a decade and it would be unusual if you bring something I haven't seen or heard before.
Some of the things I work with frequently include: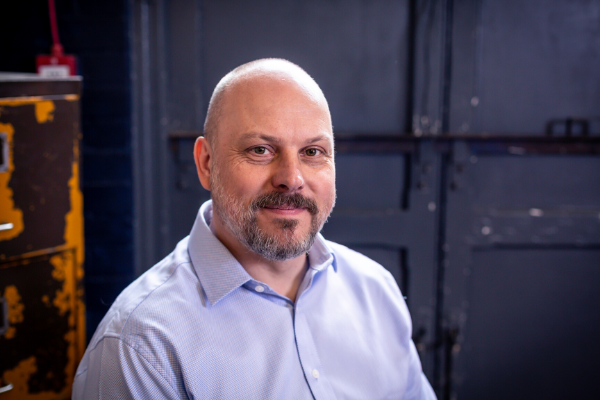 I also deal with lots and lots of other stuff  and your situation may not fit into a list - you're human and unique, I will treat you as so.
How I Work
My three main modalities that I use in my counselling office in Cheadle are Transactional Analysis, Acceptance and Commitment Therapy and Imago Relationship Therapy.  That sentence probably means absolutely nothing to you so allow me to expand.
Acceptance and Commitment Therapy (ACT)
With Acceptance and Commitment Therapy (ACT) we will look at what's going on for you and how you got yourself into the stuck place you're in now.
It's normal to get stuck but not much fun so we will identify what you do want your life to look like and work together to get you there.
We will look at how you can manage your thoughts in a different way and come to terms with the feelings that you have going on.
As you get on with your life you will notice the thoughts and feelings won't be as impactful as they may have felt before.
My mission is to move you towards a rich and fulfilling life.
I've blogged extensively on ACT so please go to my blog index here and read more if this approach interests you.
Transactional Analysis (TA)
Transactional Analysis (TA) will help us look at your past.  This could be useful, especially to see where you got some of the ideas you are carrying around in your head from.
Understanding the past can often help make sense of the present.
TA also provides lots of great models to explain how humans tick.  If it fits I might share one of these models with you  - it will probably help you to comprehend what's going on.
Once more, the purpose will be to move you towards a rich, fulfilling life.  I'll use what's useful but not bog you down in theory.
Imago Relationship Therapy
Imago Relationship Therapy is a way of understanding relationships.
We all have relationships whether we have a partner or not so it's great to have an idea of how they work and why we make a mess of them.
This might be really useful in our work together, especially if you are bringing relationship issues.
I spend a lot of my time when counselling in Cheadle working with couples.  If you are looking for couples counselling then read this page for more information.
You Want Counselling In Cheadle - Should You Work With Me?
I'm not sure!  Why not give me a ring and have a chat to see if you like the sound of me?
To help you decide if I'm the therapist for you, here's some information about how we would work together.
Appointments
To do my job properly, I'd ask you to come weekly to therapy.  My aim is to move you towards a rich and fulfilling life and in my experience this is best done with weekly sessions.
You would have a standard appointment at the same time and day every week.  As everyone else in my practice has the same, there is little flexibility in appointment times.
If you have an unpredictable schedule at work and could not attend at the same time and day every week, I'm not the therapist for you.
I work during the daytime and do not offer evening or weekend appointments.  I work Wednesdays, Thursdays and Fridays with individual clients.  I do not offer fortnightly or less regular slots.
Fees
I charge £85 per 50-minute appointment.
I require 3 days' notice of cancellation of your appointment.  If you give me less notice than this, I will charge you the full fee for your session.
If all of this fits for you and you want to go ahead, please complete the form below.  I will offer you a place if I have one free. If I do not have any places free, you're welcome to go on my waiting list and I'll let you know when I have availability.
You can see what availability I have on this page which I do my best to keep up to date.
Location
I offer counselling at The Affinity Centre Cheadle.  This is close to Didsbury, Cheadle Hulme, Bramhall, Poynton, Wilmslow and Alderley Edge.
Online Therapy
I offer online therapy so it does not matter where you are, you can still work with me.  You could be around the corner or half way across the world.  With a few exceptions, I still should be able to work with you.  Read more here.