Couples Counselling In Cheadle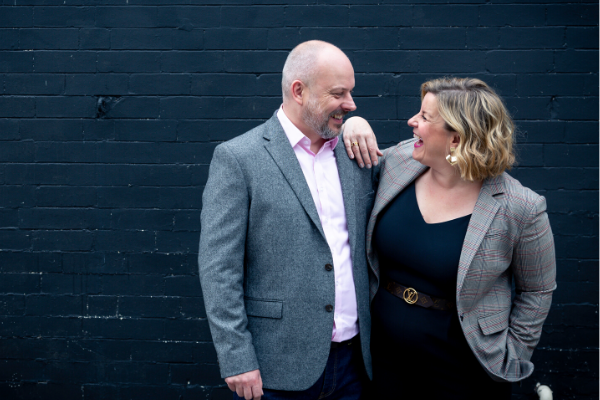 If you are looking for couples counselling in Cheadle near Didsbury then I can help you.
Maybe you are stuck in an unhappy relationship, the passion has gone or you feel disconnected.
It could be that one of you has had an affair and you are wondering if your relationship can survive it.
You can recover from the damage that has been done if you are both willing to put the work in.
Imago Relationship Therapy
Imago Relationship Therapy is the model of therapy I use with all of the couples I work with.
It was created by Harville Hendrix and Helen LaKelly-Hunt in the 80's and made famous by Oprah Winfrey and Alanis Morrisette, both of whom used it in their own relationships.
What can Imago Relationship Therapy offer us?
Imago Relationship Therapy is focused on safety and connection.  Without emotional safety you will fall back into defensive behaviour and not be able to listen to what's going on for your partner.
This makes total sense, you're not going to lower your guard if you feel like you're being attacked - that would be stupid!
Imago offers you a way to bring down the barriers.  Chances are, you're both feeling wounded and hurt.  Imago will give you a way to talk about things.
What are the key features of Imago?
The key features of Imago are bringing positivity and safety back into your relationship.  From there you get connection.
You will learn to be the safest partner possible, give and receive love and appreciations and remove negativity from your relationship.
If you do this it creates space for love and connection to grow.
The main tool of Imago Relationship Therapy is the Imago Dialogue Process.
Dialogue is a structured way of talking to each other that creates safety.  You both get to speak without interruption and you both get to hear each other - to really pay attention.
Joanna (my partner) and I have put together an online course on Imago Dialogue so you can learn this technique at home. Click here to learn how to comunicate effectively with your partner without going to therapy.
As a Couples Therapist, what will I be doing?
The way I will work with you is different to how I work with an individual.  My job is to hold you and your partner in dialogue, so spend much less time talking to either of you directly.
I'll be your guide throughout the process.  I will be keeping you both safe by helping you manage the language that you use.
I will also teach and direct you and share my knowledge of the theory if it's useful.
See me as the personal training coach when you go to the gym.  I can't lift the weights for you, you and your partner are going to have to get in there and do the work if you want change.  I can point you in the right direction and advise on the best technique.
Should you work with me?
Here's a few things to think about to help you decide.
I work with couples who want a fundamental and long term lasting change in the way they relate.
I'm probably not the therapist for you if you want to put a short term sticking plaster on your relationship.
I charge £135 for a one hour session where we meet and discuss where you are at and what you want.  We will then decide together whether I am the right therapist for you and whether Imago Relationship Therapy is a good fit for you as a couple.
If we agree to work together, the sessions will be £200 and 90 minutes long, fortnightly.
I will offer you a fixed appointment time which will be the same time and day every two weeks.
My job is to make myself unemployed as soon as possible and help you to learn to work with each other in a positive, growthful way.
I work in the day time only and do not offer evening or weekend appointments.  I work in The Affinity Centre Cheadle, close to Didsbury, Cheadle Hulme, Gatley, Bramhall and Stockport.  I also offer online sessions for couples so you could live anywhere in the UK and work with me.
I work with straight and same sex couples, all that matters to me is that you want to be together and work through your stuff.
I will be honest, direct, supportive, encouraging and safe in our work together.
If you want to read more about Imago Relationship Therapy please read my blog posts an index of which you will find here.
Want To Book?
If you are interested in booking a couples session with me please complete the form at the bottom of this page.
I will offer you a place if I have one free. If I do not have any places free, you're welcome to go on my waiting list and I'll let you know when I have availability.
You can see what availability I have on this page.