Why I Trained In Couples Counselling
Marriage Counseling Cheadle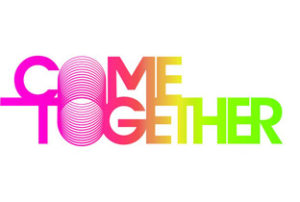 If you are finding life with your partner difficult and need someone to offer support then I have trained specifically to work with couples. You may ask yourself why I mention this. Surely all therapists are trained to work with couples? Sadly not.
I offer Marriage Counseling Cheadle, Cheshire. What I notice about many therapists that offer Marriage Counseling is that they have had little training to work as Marriage counselors.
In the five and a half years I spent training in counselling and psychotherapy, I received one day of training on working with couples. One day! This training was carried out by a psychotherapist that did not even specialise in the field.
Don't leave it until it's too late, take action now and get help with your relationship from an expert in the field
Why I trained specifically in Marriage Counseling
If I'm honest, there are two reasons why I got involved in Marriage Counseling. Firstly, I am fascinated by the subject. I want to know how to have a good relationship with my partner myself. I'm just like everyone else in this respect.
I get it wrong just as often as you do. I want to learn how to get it right more often so I can have a close, intimate, loving bond with my partner. It's work in progress.
My trainer in Imago Relationship Therapy, Sophie Slade, sums this up nicely. She says "you teach what you need to learn, right?". When it comes to relationships I wholeheartedly agree.
Secondly, I found that the one day training I did have was woefully inadequate when faced with an arguing couple sat in front of me in my consultation room. Before training as an Imago Relationship Therapist I felt uncertain, scared and impotent when working with couples.
I know from speaking to colleagues in the therapy and counselling world that these feelings are very common. This is why many therapists will not work with couples. It just seems too hard.
Not being a big fan of feeling impotent, and determined to find out more about how relationships work, I duly enrolled on an Imago Relationship Therapy basic training course. I chose Imago because I had read about it before training as a therapist, and it just made sense to me. It was the best training I've ever had as a therapist.
That was back in 2010. I have been training to work with couples ever since and am now an Advanced Certified Imago Relationship Therapist and a member of the Imago Faculty. My plan is to keep on increasing my experience in this field until I peg it.
Why you will love Imago Relationship Therapy
Imago Relationship Therapy is about how you and your partner can be with each other in a safe, loving way. I will teach you to talk to each other in a structured way to create safety within the relationship.
As the feeling of safety increases you will feel more able to share more of your hopes and fears; worries and pleasures. Imago is not just about focusing on the negative. It is also about celebrating the good things in your relationship and telling each other all the things you enjoy about being with your partner.
In Imago Relationship Therapy you face each other in your chairs and the therapist sits at right angles. The traditional model of marriage counseling relies heavily on input from the therapist. That's great until you go home and the therapist isn't there any more.
Imago teaches you how to talk to each other outside the consultation room.
The therapist's job is to guide and direct. To facilitate the dialogue and speak the unspoken. The therapist also keeps it safe and guides the couple through the dialogue process.
Argue at home for free
In my therapy room couples do not argue because Imago dialogue makes it difficult to do. If couples do want to have a good old barney I remind them that they can do that at home for free.
Maybe, as they are paying to work with an expert in marriage counseling, their time could be better spent. Most couples then stop arguing and use the process. They get back to connecting with each other again.
The ones that want to continue arguing tend not to come back for another session. That's OK too, each to their own.
Want more information about Imago Relationship Therapy?
I've blogged extensively on Imago Relationship Therapy on my Manchester Psychotherapy website. Click here to be taken to my blog index and then just scroll down to the Imago Relationship Therapy posts.
Imago is big in the USA with Oprah Winfrey being a particular fan (Harville Hendrix, the originator of Imago Relationship Therapy, is listed as one of Oprah's top ten all time favourite guests). You can check out what Oprah has to say here.
Finally, if you want to go to the official Imago website you will find it here. I also run "Getting The Love You Want" couples educational workshops which are probably the best introduction to Imago and will change your relationship forever in two days flat. Read about this and book on here.
Buy The Book: The book you need to read about Imago Relationship Therapy is [easyazon-link asin="0743495926″ locale="uk"]Getting the Love You Want: A Guide for Couples[/easyazon-link] (affiliate link, I get about 8 pence if you click it!). Getting The Love You Want is a great book and very readable. One of those that you go "ah yeah – I do that, it make sense now…"
Want to have Marriage Counseling in Cheadle, Cheshire?
That's easy too. Simply ring me on 07966 390857 and we will arrange when's good for you or you can book directly by clicking here.
If you prefer to email then click here to be taken to my form. Don't leave it until it's too late. Get in touch and let's work together towards a better relationship for you both.