Why New Year Resolutions Suck and What To Do Instead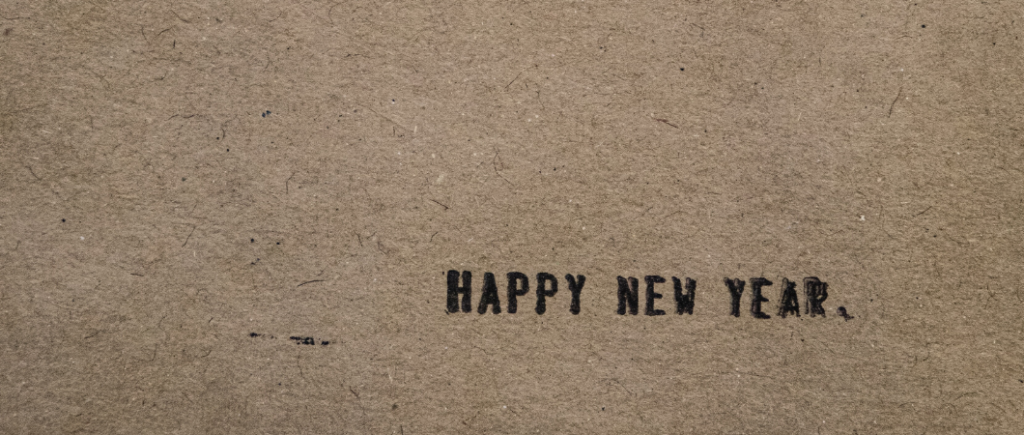 Over this Christmas holiday, I have spent a higher that usual percentage of my week sitting on the sofa and force feeding myself. It's tradition.
Like a rather rotund hamster, I have shovelled the Quality Street and honey roasted peanuts down my gob in a way that would suggest they could be taken away from my at any time.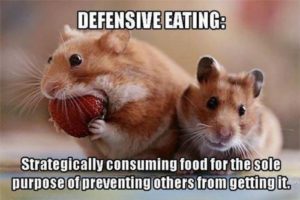 This is in stark contrast to the ads I see on the TV whilst I'm watching Elf or the Grinch for the fiftieth time.
There are adverts for 'healthy' foods and gyms telling me I need to be fitter, sexier and more buff.
The adverts are perfectly timed for the New Year's resolutions that many people make at this time of year.
It's the time of year when you feel the most bloated, the most sluggish and you vow to yourself that this year, yes, this year you will transform into that butterfly you've always dreamt of being, but never achieved.
Add a few more New Year resolutions in there, because one is never enough, and you're back on the track to a 'new year and a new you!'
You're Doomed
Have you ever kept your New Year resolutions all year? I haven't, and there's a reason for this.
They're stupid.
They're often set from a place of not feeling good enough about yourself and they are goal based.
You work your butt off to hit your goal, which is often a miserable experience. You hit your goal, which is a momentarily joyful experience, and then you have to set yourself another goal. Back to misery.
It's very easy to flick the fuck it switch along this path.
All of those gyms are relying on this because they could not possibly fit all the people who have signed up into their sweaty, dimly lit halls of aspiration.
They know that cancelling your gym membership is hard to do. Either because they've got you by the balls in a contract for a billion years, or that you will feel shitty about yourself because cancelling is basically like admitting you will not become that svelte beauty with rippling abs that you always wanted to be, but have never in a million years got close to.
Can you tell I've signed up to a few gyms in my time?  I'm bitter and I apologise if you're a gym bunny – you, I am in awe of!
What To Do Instead
Work out your values.
I mean, really sit down and spend an hour with value cards and figure out what you want your life to be about (click here to download and here to read what to do with them).
Choose eight values maximum – get it down to less if you can. The more clarity you have on your values, the easier they are to remember.
The easier they are to remember, the more likely you are to live by them.
Values based living will give you an opportunity to have success every day. Values give you a clear direction when the shit's hit the fan and you have absolutely no idea what to do.
Values are a lighthouse in the dark.  They are principles you have decided on unilaterally to live your life by.
My 3 Words
If you're determined to set yourself a new direction on January 1st, one way of doing this and staying true to the principle of values is by doing the "My 3 Words" exercise.
Chris Brogan originally devised this, a man who I've been following for many years now and, by my reckoning, is a good egg.
My 3 words fits beautifully with the philosophy of Acceptance and Commitment Therapy.
You choose 3 words to live your year by.  Like values, these are directions.  You can't tick them off a list.  They are not completable.  You aim to live by them every day. Let me illustrate this with my 3 words of 2020.
Gratitude
I choose this word because I believe it is so important to be grateful for what I have got. I am so lucky to live in a safe place, doing a vocation I love with a wonderful partner and loving family.
So when the first world problems come along, I will step back, thank God for what I've got and stop bloody moaning. My partner will be much relieved.
What will you see?  Me moaning less and being more positive, especially at home.
Attention
I intend to pay attention to myself and others this year.  It's so easy for me to drop into autopilot and before I know it, I'm neglecting the things or people that demand least from me.
What will you see?  Me paying attention to my health by walking more and paying attention to others by interacting more with those that are closest to me.
Creativity
This year I will embrace my creative side and write a blog post every week.  I enjoy it, it's a great thing to do when I'm up at 3am and unable to sleep (like now) and someone, somewhere may even find what I write mildly entertaining or useful.
What will you see?  A blog post on this website every week.
There you go.  My 3 words for 2020 are Gratitude, Attention and Creativity.
Notice the "what you will see bit". In Acceptance and Commitment Therapy that's what we call committed action. I can have all the thoughts that I want about things but if I do nothing, it all comes to nought.
You Will Fail
Your turn. What are your 3 words for 2020? Share them in the comments below. I'd like to know what you have chosen.
Remember, you will fail at some point.  The great thing about values is that this does not matter.  Values are a direction that you travel.  If you are heading north and you suddenly realise you've gone east, so what?!  Refocus and get back on the path north.
A great way to refocus is to have a checking in time with yourself. Give yourself space once a week and ask yourself how you're doing with your 3 words.
I will sometimes moan.  At some point my other half will give me a loving nudge because I've gone into autopilot and I might even miss a blog post along the way.  This will happen because I'm human and I get things wrong.
When it happens, I will take a breath and then get back on the path I have set for myself.
And I won't be joining a gym.
Read The Book
The book I recommend most if you want to learn about Acceptance and Commitment Therapy is 'The Happiness Trap" by Russ Harris. (Click here to find it on amazon – affiliate link). Russ does a great job of making ACT really simple to follow and understand.
If you really want to get stuck in, I will take you through the model and give you exercises to do that apply to your life in my Introduction to Acceptance and Commitment Therapy Online training course you can find here. It's awesome – but I would say that wouldn't I?!